Underground / Tunnel Works
Excavation drift is a horizontal development opening methodology, which the size, shape and direction depend on the use of the drift/tunnel. We use drill and blast style to make the work efficient, effective, and budget friendly.
Rockbloting
Split Set/Friction Bolting
Thread Bar Bolting
Cable Bolting
Hollow Bar
Expansion Shell
Steel Arc
Steel Sets
Shotcrete is the generic name for cement, sand and aggregate concretes which are applied pneumatically and compacted dynamically under high velocity.
In very poor-quality loose rock masses, where adhesion of the shotcrete to the rock surface is poor, the mesh provides a significant amount of reinforcement, even without shotcrete.
Post Injection
Ground Consolidation for advance drift excavation.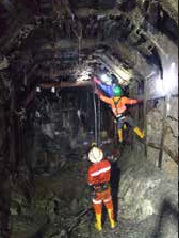 Cavity Filing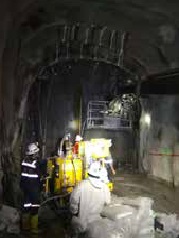 Water Stopping
Interested with this Underground / Tunnel Works